PROFESSIONAL QUALITY BRAND
The specialists' brand. Pure technology dedicated to hair. New trends and innovative hair care treatments: this is Professional quality hair solutions.

PROFESSIONAL ELEMENTS
FOR PROFESSIONAL USES
Quality, technology, research and scientific innovation: Professional offers functional cosmetic products created for professionals, combining versatility and structural efficiency with comfort, thanks to their delicate, lightweight and scented formulas.
All the products made by the Professional laboratories are designed to combat specific hair problems: all hair types (dry, greasy, with dandruff, prone to hair loss) need beneficial active ingredients to regain their former wellbeing.
Vitamin Complexes, Mineral Salts, Linseed Oil, Argan Oil, Keratin, Aloe and Wheat Proteins are some of the active ingredients that set the Professional formulas apart. The result of extensive laboratory studies, they are created to intensely nourish, enhance consistency, hydrate, protect the hair fibres and prevent the damage caused by everyday stress.
Building on Comprof's extensive experience, Professional has ensured that the revolutionary formulas used for its hair care lines are free from aggressive ingredients: the cosmetic and nourishing action of the active ingredients offers unique and lasting benefits, for wellbeing routines that care for both hair and mind.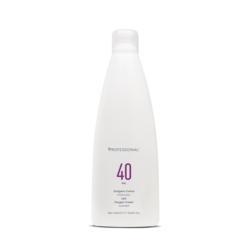 Quick View
40 vol (12%) Cream Peroxide is formulated to activate and control the release of oxygen during the various treatment phases. Ensures complete lightening and optimal colouring.  Pleasant fragrance.
Professional use
1000 ml bottle
40 volume (12%)
Quick View
C Cinque Milk & Honey Nourishing Shampoo is formulated to cleanse dry, damaged and lacklustre hair. It delivers nutrition and shine to the hair, without weighing it down.
1000 ml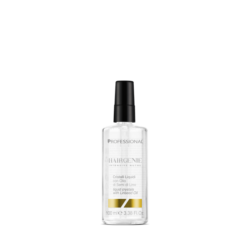 Quick View
Hairgenie Intensive Nutre  liquid crystals are a cosmetic treatment formulated to coat the hair and bring new shine, ideal for dry and damaged hair.
Professional use
100 ml